Approach
Dance Expressions was founded on the basic philosophy to teach the art and enjoyment of dance in a positive, friendly environment, to students of all ages and ability levels. Our goal is to help each student reach their individual potential, no matter what their aspirations and abilities are. We are passionate about teaching dance, and it shows!
Offering beginner through advanced dance classes in Jazz, Tap, Ballet, Pointe, Lyrical, Modern, Musical Theatre, Contemporary, and Hip-Hop.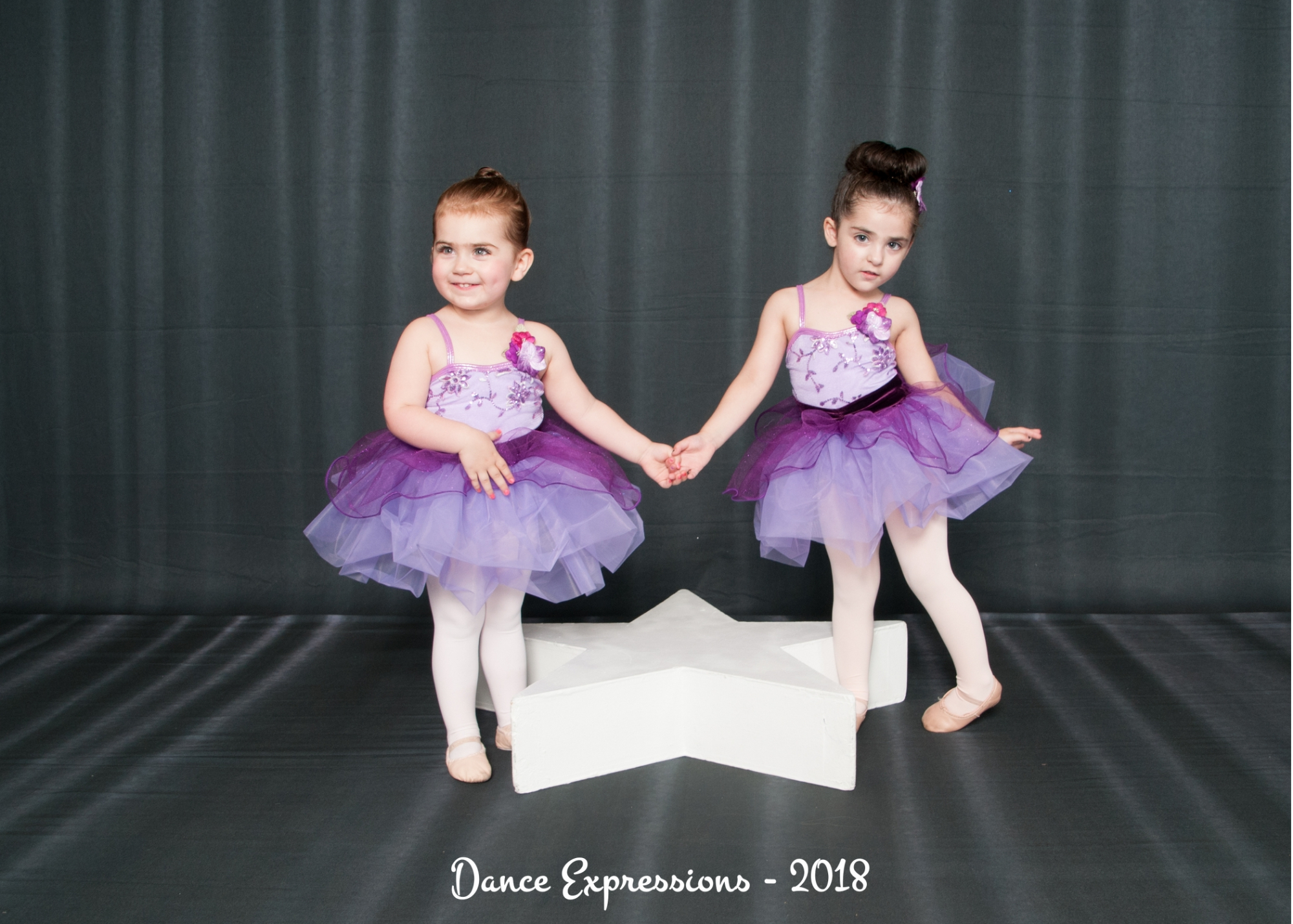 STUDIO NEWS:
MAKEUP CLASSES FOR TUES. FEB. 12TH SNOW DAY ARE ON SUN. FEB. 24TH, AS FOLLOWS:

Miss Monika:
10:00-12:00 - Tuesday 4:00 and 5:00 classes
12:00-2:00 - Tuesday 6:00, 7:00 and 8:00 classes
Miss Amanda
11:00 - Musical Theatre, Tuesday 6:00
12:00 - Modern funk, Tuesday 7:00
Miss Alyssa
11:00 - Jazz Funk Tuesday 5:00
12:00 - Jazz Funk Tuesday 6:00
1:00 - Contemporary Tuesday 7:00

Pick Up Your Valentines for Our Color For The Community fundraiser! Valentines are available for $1.00 each and 100% of all donations will go directly to help a local little boy Henry's family with medical costs.

Costume Balances are Due Feb. 25th

Check out what some of our clients are saying:

"Both my daughters have attended classes at Dance Expressions for several years. They have gained a love of dance while building confidence to perform on a stage. Each skilled and talented teacher has nurtured my daughters as individuals through personalized instruction and creative choreography. Dance Expressions has truly become a home away from home, where my daughters can express artistry and athleticism alongside the most caring, supportive dance family."

"My daughter has been dancing at Dance Expressions since the age of 3. Darlene and her staff really take the time to get to know each student, and help them bring out the dancer inside themselves. My daughter has developed amazing self-confidence, poise, discipline, and a strong sense of self. As a dancer, there is no place she would rather be, and as a parent, there is no place I would rather send her. We are truly blessed to be a part of the Dance Expressions family."


"For the past several years my daughter has been a member of the Dance Expressions 'Dance Family'. Not only has she improved greatly in her dance ability, but she has built a self-confidence that has helped her to become a strong young lady. I cannot express enough how we all, as a family, have benefited from the family atmosphere and friendships from such an outstanding studio. The teachers are 'Top Notch' and Miss Darlene shows such love and support to all her students! I could not imagine being a part of any other studio. Dance Expressions is amazing!"
Dance Expressions | 14A Crossroads Center | 915 Route 517, Hackettstown, NJ 07840 | (908)852-5209
Copyright © 2018 Dance Expressions. All Rights Reserved.